WASHINGTON: The biggest church in Texas closed its doors, however, mosques stayed open to help victims of Hurricane Harvey in Texas, which has caused catastrophic flooding and forced thousands of residents to leave their home.
According to a report by Independent, an announcement on Facebook said Pastor Joel Osteen's Lakewood Church had shut due to the storm and asked people to pray for those affected.
"Lakewood Church is inaccessible due to severe flooding! We want to help make sure you are safe," the post read, according to the Independent report.
Lakewood Church is run by televangelist Joel Osteen.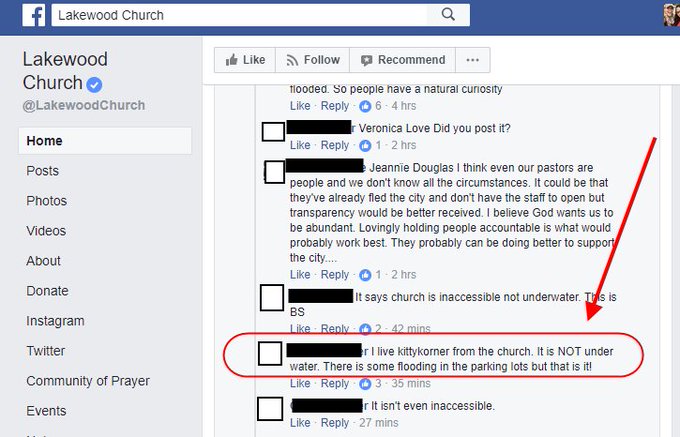 Pastor Osteen was criticised for not immediately offering 16,000-seater arena that would make for 'great shelter', while dozens of smaller churches and mosques have done so.
It said that mosques in the region are still open and offering people shelter, including the Islamic Society of Greater Houston's 21 centres.
Damages from Hurricane Harvey could put it among the top five most costly US storms ever, with failing dams and levees driving up loss forecasts, current data modeling showed Tuesday.
Estimates for total economic costs and damages shot up overnight to $42 billion from $30 billion, as flooding began to spread to Louisiana and flood control measures became overwhelmed, according to Chuck Watson, founder of the disaster modeling firm Enki Research.
While authorities were still focused on rescuing survivors, the question of the storm´s aftermath -- and its long-lasting hit to the Texas and US economies -- was only beginning to come into view.
At least nine people are reported to have died as a result of Harvey, the worst storm to strike the US in 12 years.